Order and Disorder: Boetti by Afghan Women
February 26 – July 29, 2012
Fowler Museum, UCLA
From 1971 to 1994, Italian artist Alighiero Boetti (1940–1994) developed a series of projects with Afghan embroiderers, creating monumental pieces that would later become some of the artist's most iconic works.
Working first in Kabul in the 1970s, and then in refugee camps in Pakistan after the 1979 Soviet occupation of Afghanistan, Afghan women embroidered works based on Boetti's templates that include colorful grids of letters spelling out phrases (such as "Order and Disorder"); wall-sized world maps with countries colored by their flags (Mappa); and large-scale works entirely filled with intricately embroidered shapes representing diverse objects such as sunglasses, a Hindu goddess, a protractor, twins, and more (Tutto).
The exhibition features twenty-nine works by Boetti, documentary photographs of the Afghan embroiderers taken, at Boetti's request, by Randi Malkin Steinberger, and examples of the traditional Afghan embroidery that may have played a role in inspiring Boetti's work.
Exhibition Credits
This exhibition was organized by the Fowler Museum in association with Azzurra and the Istituto Italiano di Cultura of Los Angeles, and was co-curated by Alma Ruiz, senior curator at The Museum of Contemporary Art in Los Angeles and specialist on the Arte Povera movement, and Christopher G. Bennett, Boetti scholar and Dean's Post-doctoral Fellow in Art History at the University of Delaware.
Support for the exhibition came from the Fowler's Barbara and Joseph Goldenberg Fund and Shirley and Ralph Shapiro Director's Discretionary Fund, an anonymous donor, and Suzanne and David Johnson. Funding for the publication was provided by the Audrey and Sydney Irmas Charitable Foundation. Additional support for programming was provided by Azzurra, the Robert Lehman Foundation, the UCLA Dream Fund, and Manus, the support group of the Fowler Museum.
LA Times Art Review 'Alighieri Boetti by Afghan Women' at UCLA Fowler Museum
LA Times Conceptual artist Alighiero Boetti back in the public eye
---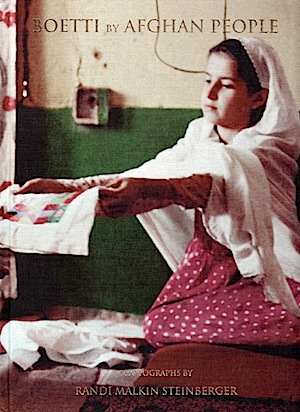 Here, Azzurra friends and members can purchase Boetti by Afghan People: Peshawar, Pakistan, 1990, the full-color illustrated book of photographs documenting the women who embroidered some of Boetti's most iconic works at a discounted price of $40, with all proceeds supporting Azzurra.
Take advantage of this great opportunity to own the book and help support the programs of Azzurra.
All photographs ©RMS Photo: Randi Malkin Steinberger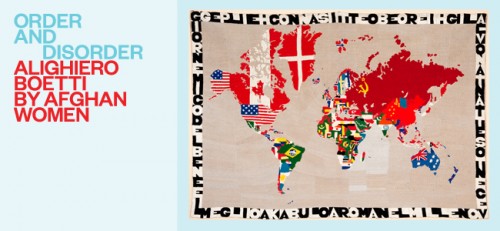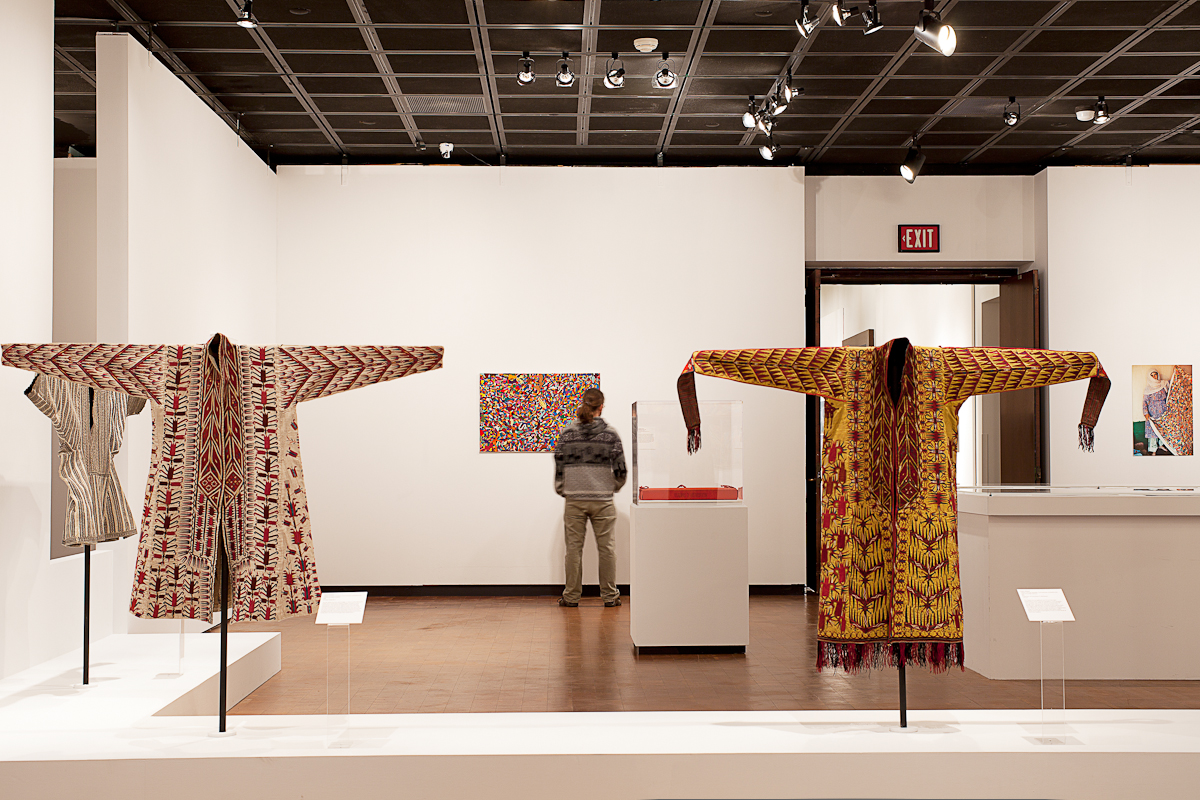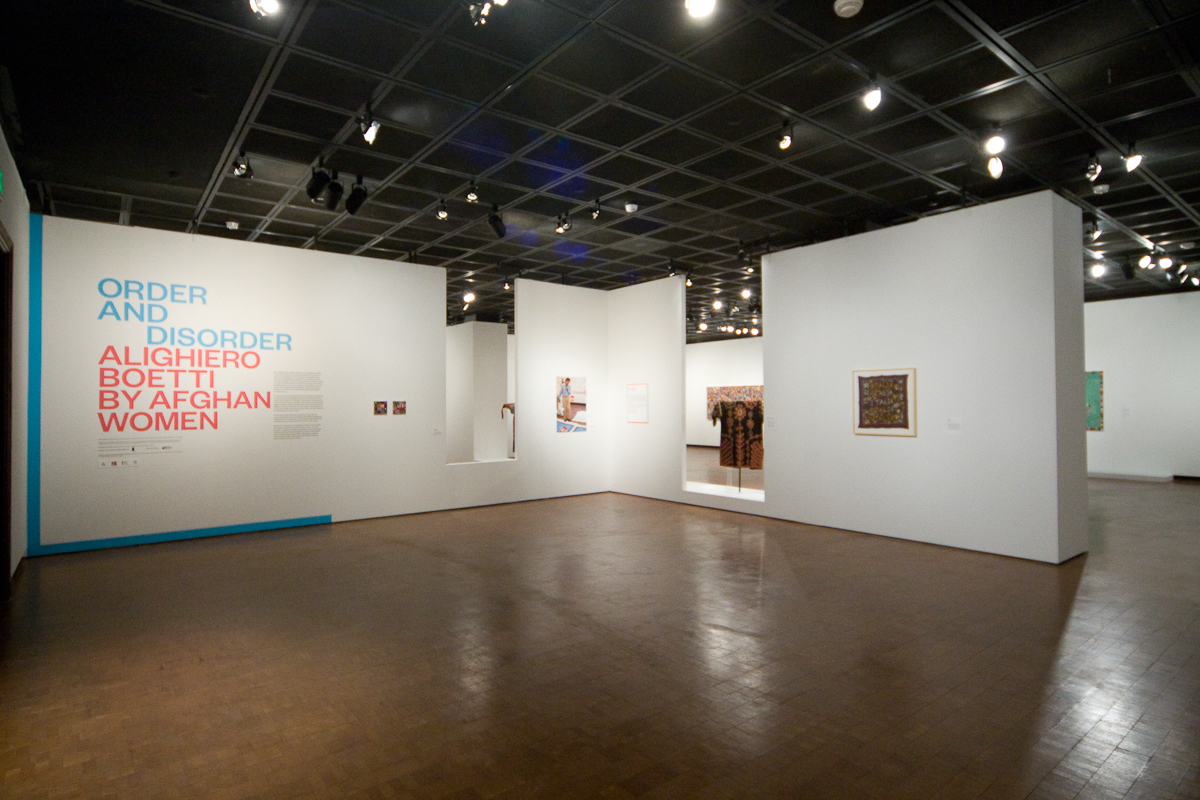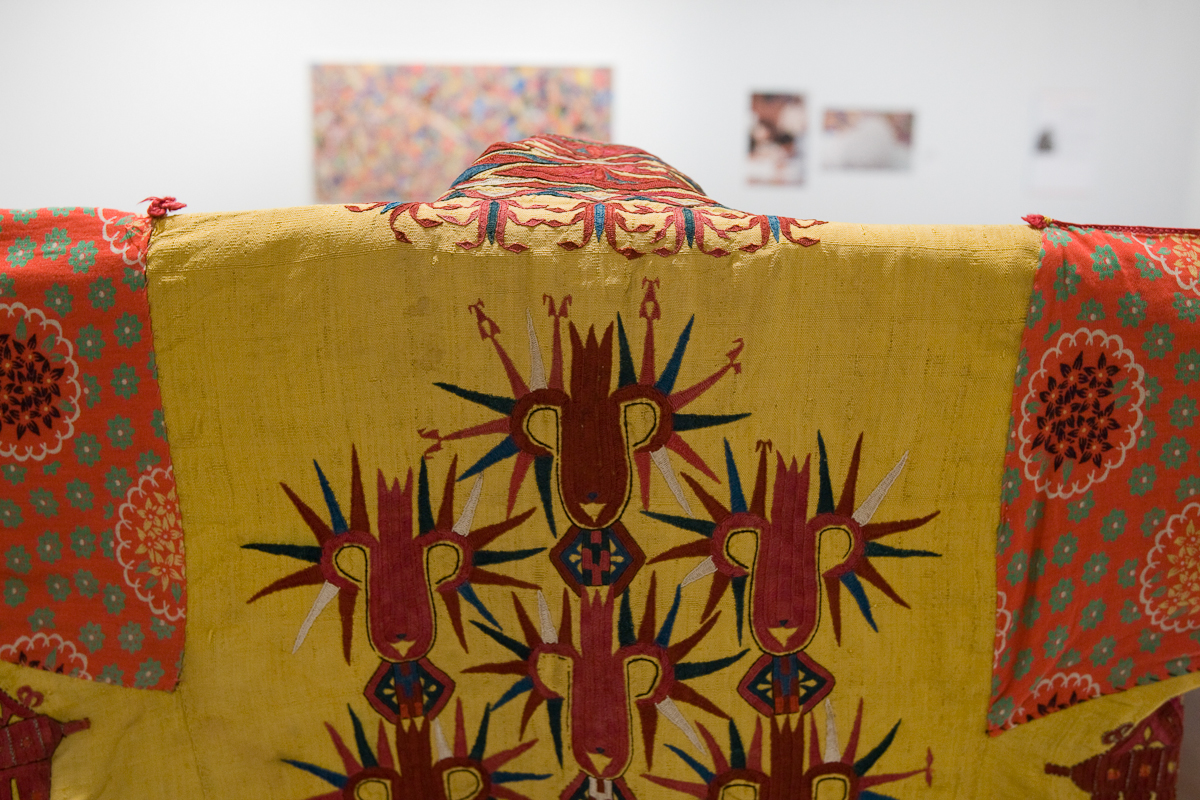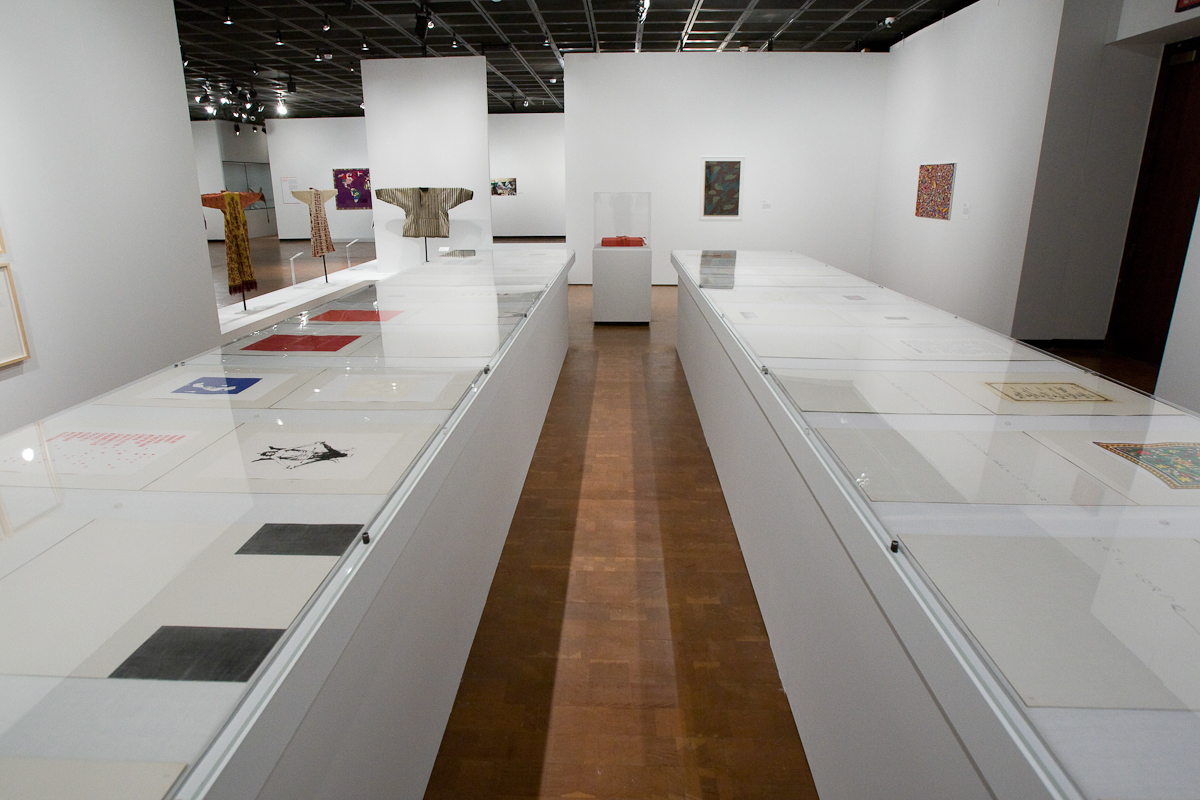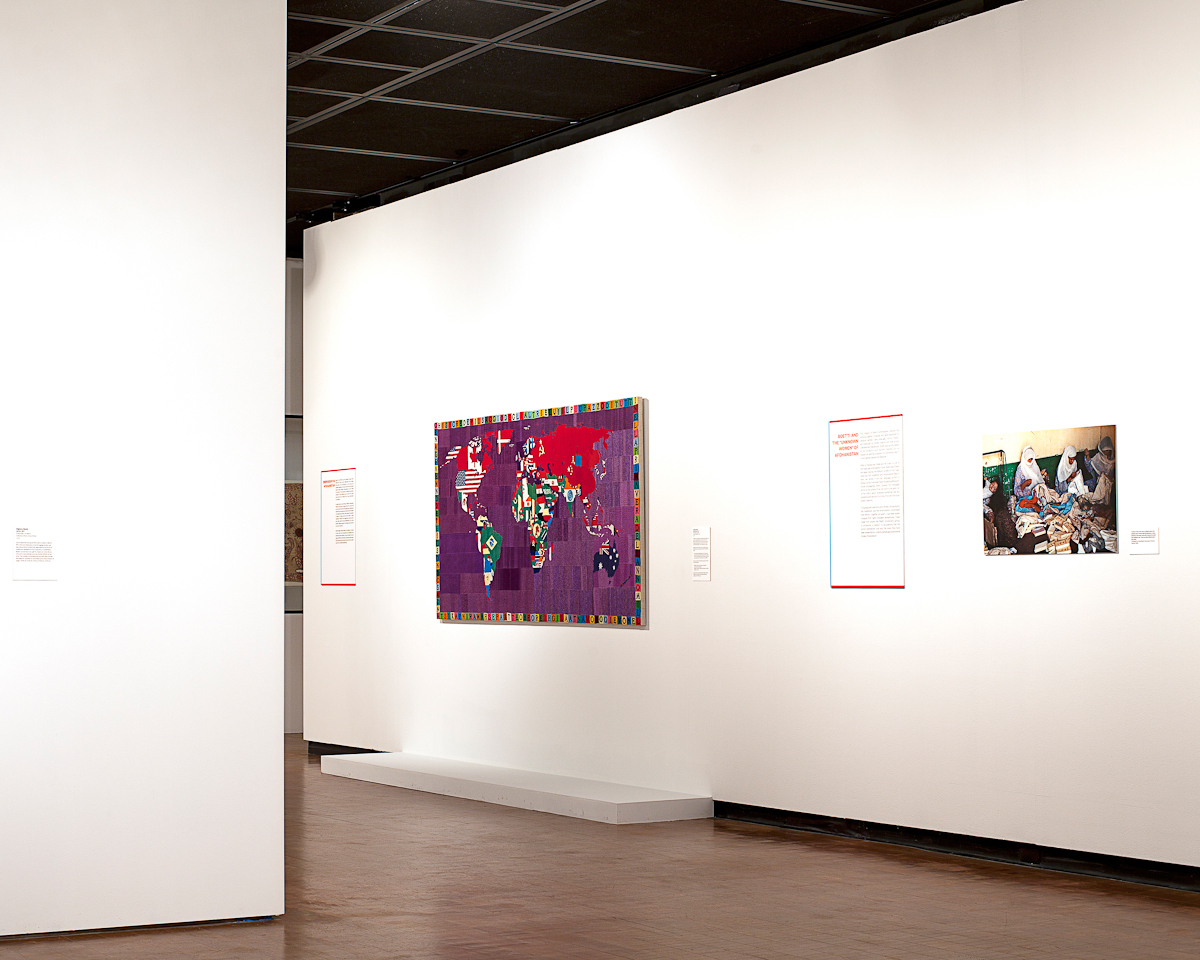 The Fowler Museum at UCLA – © Reed Hutchinso & Rajat Ghosh