Board Members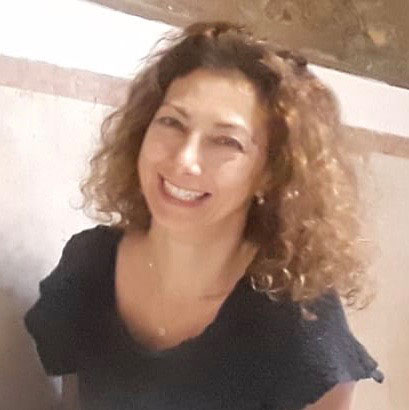 Alessia Patregnani (President)
Alessia Patregnani is an actress, producer and voice perfomer. She also collaborates with visual artists, choreographers and composers ( among them E. Morricone, L. Bellini, F. Pennisi, R. Perez, Bill Viola) Her most recent credits include: Italian Futurism Centennial: Science and the Unknown or Synthesis of Syntheses at UCLA , with director John Kellam ( Actor's Gang) ; Galileo 1610 written and directed by F.Scarpa- Steve Allen Theatre, Los Angeles; and HERSHEME by C. Strickland, directed by E. Vannoni at the Acting out Festival, Los Angeles; The Soldier's Tale by I. Stravinski at the Rome Chamber Music Festival; Il Pesce Cola, by L. Bellini. She plays the leading role in the project MARY by American video-artist Bill Viola. She recently produced Orgasmo Adulto Escapes from the Zoo by Franca Rame and Dario Fo and Etty Hillesum: a Voice outside the Camp. www.alessiapatregnani.com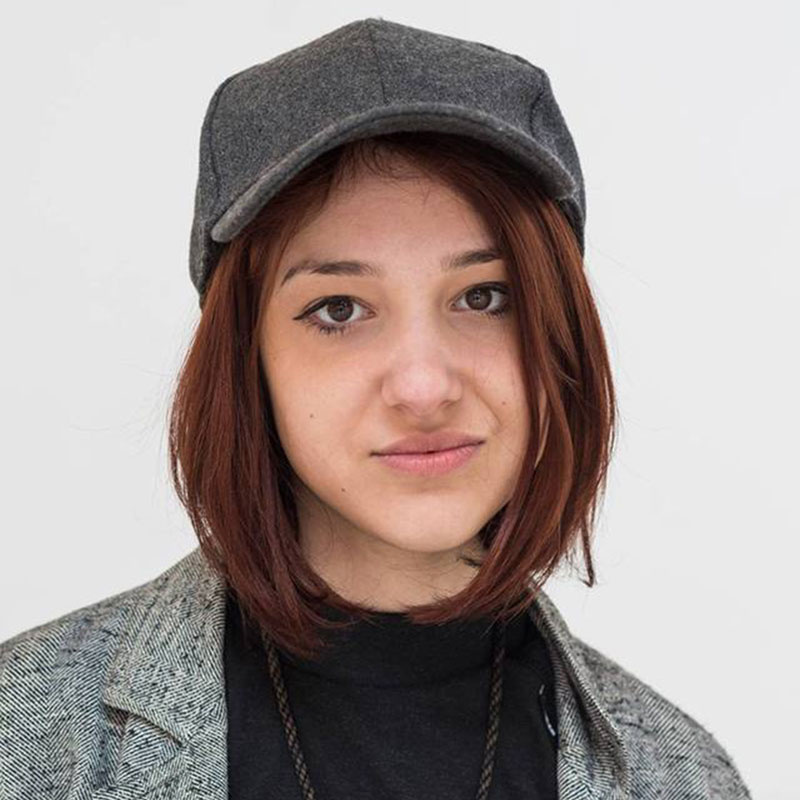 Ana Shametaj (Vice-President)
Ana is a theatre director and filmmaker based in Milan. After her graduation in direction at the Paolo Grassi Academy of Milan, she co-funded the art collective Kokoschka Revival, directing many shows performed in international theaters. Meanwhile she keeps studying and collaborating with the masters of the italian theater avant-garde such as Teatro Valdoca, Socìetas Raffaello Sanzio and S. Roveda of Studio Azzurro. Among the others, she collaborated with F. Berardi Bifo (writer), Mariangela Gualtieri (poet), Jacopo Quadri (editor, director), Adrian Paci (visual artist). "Gli Indocili" (2019) is her first full-length documentary, award winner and currently touring in european festivals. Selected filmmaker of the Béla Tarr's directing residency, in 2019 she developed a short film premiered at the 72nd Locarno Film Festival as a part of the collective film "Under the God".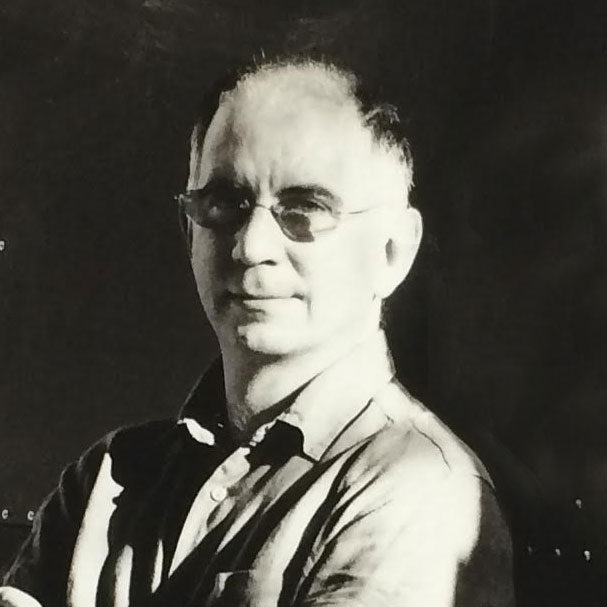 Claudio Fogu (Treasurer)
Claudio Fogu was born in Rome but has lived in Los Angeles since 1983. Having earned a doctorate in modern European cultural history at UCLA (1995) he has taught at The Ohio State University (OSU) and the University of Southern California (USC), and is currently the head of the Italian Studies program at University of California Santa Barbara (UCSB). His research interests in 20thcentury visual culture and arts have resulted in articles on topics as different as Futurism, historical feature films, Geographical Information Systems (GIS), and the digitalization of historical consciousness. His parallel engagement with issues of social justice has prompted his creation of the online journal Zapruder World: International Journal for the History of Social Conflict.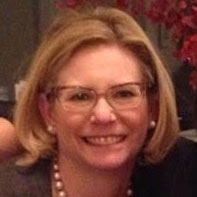 Francesca De Marco (Secretary)
Francesca DeMarco was born and raised in Southern California, currently lives in Milan, and is Program Director for The Pathway Foundation in Lugano, Switzerland. Previously, Francesca spent 22 years in educational fundraising, most recently as Director of Development at Bocconi University in Milan and before that as Assistant Dean for Development and Alumni Relations at the USC Annenberg School for Communication & Journalism. Third generation Italian-American with roots in the province of Salerno, she holds a Master's degree in Italian from New York University and a Bachelor's degree from the College of William & Mary.
Diane Ghirardo, Board Member
Diane Ghirardo teaches history and theory of architecture at USC, with special emphasis on 20th century Italian architecture, gender and architecture, Italian Renaissance architecture and urbanism, and contemporary criticism. Her books include Building New Communities: New Deal America and Fascist Italy (1989), translated into Italian in 2003), Architecture After Modernism (1996), Dopo il Sogno. Architettura e Città in America di Oggi (2008), Le duchesse, le bufale e l'imprenditoria femminile nella Ferrara rinascimentale (2009), Italy. Modern Architectures in History (2013), and Aldo Rossi. Borgoricco, il Municipio e il Centro Civico (2014). In 1985, she served as the American juror at the Venice Biennale, and in 1988 she became a Fellow of the American Academy in Rome (FAAR). She has lectured at universities throughout the United States, Europe, Africa and Australia. Her current research focuses on women's spaces in a Renaissance Italian city, Ferrara, and on the architecture of Aldo Rossi.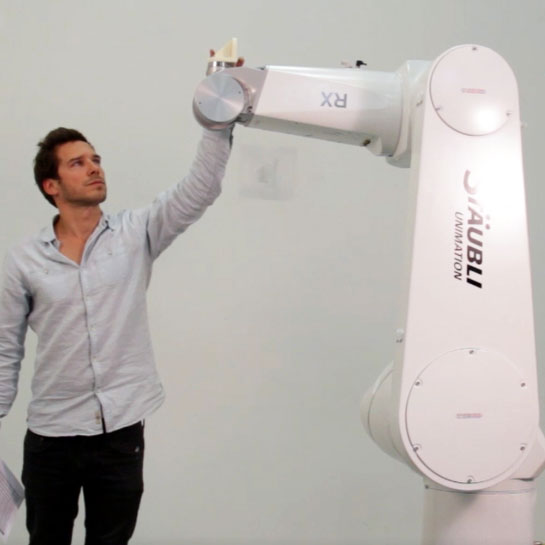 Amit Wolf, Board Member
Amit Wolf is an innovator in the field of design, a writer and curator. As the built environment today encompasses multiple scales and media, his atelier is dedicated to a growing variety of commercial and residential projects. Wolf has curated several exhibitions, including the large scale Beyond Environment (LA Contemporary Exhibitions, 2014; Masaccio, San Giovanni Valdarno, 2015; Museo d'arte contemporanea, Lissone, 2015). Wolf has taught at UCLA, Woodbury University, and SCI-Arc. He is the recipient of the 2012 California Interdisciplinary Consortium of Italian Studies Award, and the 2013 Graham Foundation for Advanced Studies in the Fine Arts. His publications to date have focused on the areas of Italian experimentalist practice as well as on theoretical issues in contemporary architecture. His Fabrication and Fabrication (2014) and Beyond Environment (2014) explore computational, robotic, and artistic expansions in the field. Wolf received his Master of Architecture degree from the Politecnico di Milano in 2001. He received his Doctor of Philosophy in the History, Theory and Criticism of Architecture and Art from UCLA in 2012.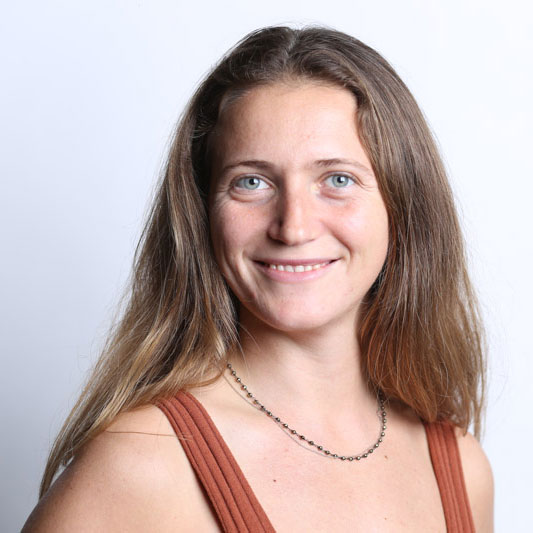 Silvia Carluccio
Silvia Carluccio is a young entrepreneur and experienced festival and events producer. Silvia graduated in Economics for Arts and Entertainment in Milan, Italy, and moved to Los Angeles in 2011, where she earned a Masters Degree in Musicology at Cal State Long Beach. In 2012 Silvia toured with Young The Giant on a three months North America tour. In the same year, she started working at Live Nation Entertainment, first as a marketing intern, she moved her way up to venue management, and finally working on creating event formats for Live Nation Clubs and Theatres, as Director of Created Content. In November 2019, Silvia opened Lovell, a production and creative agency which focuses on producing events with social impact. Amongst her clients are ATTN:, LA Times, Food Cycle, and Tree Media. Silvia has also founded InnerMission, a festival that will take place in Los Angeles in October 2020with the mission to inspire Angelenos to live a more sustainably conscious lifestyle. Silvia loves surfing, swimming and hosting dinner parties.