Azzurra Dinner for "Courtly Conviviality and Gastronomy in Early Modern France and Italy"
April 1, 2009
On the eve of the conference "Courtly Conviviality and Gastronomy in Early Modern France and Italy (1400-mid 1600)," Azzurra hosts a very special dinner with famed chef Gino Angelini.
After a brief introduction by Massimo Ciavolella, Chair of Italian Renaissance Studies at UCLA, UCLA professor of Modern and Contemporary Literature Luigi Ballerini give s a short lecture and will present his book The Art of Cooking: The First Modern Cookery Book (California Studies in Food and Culture) written and published by Maestro Martino of Como, "the first celebrity chef" in the 15th century. The Art of Cooking is the first known culinary guide to specify ingredients and utensils, quantities, cooking times, and techniques.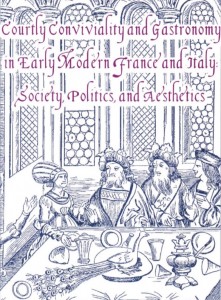 The conference, held April 2-3, explores the development of gastronomy and conviviality in France, Italy and their neighboring regions. This fantastic story spans from the times of the Taillevent (1310-1395), to the publication of the Cuisinier Français by François-Pierre de la Varenne (1651), a historical backdrop which includes the Council of Constance (1417) and the composition of the schism, the rebirth of Rome as capital of the Catholic world, and the sack of Rome in 1527. Also explored was the crucial shift from Stoicism to Epicureanism, as it emerged in the writings of Lorenzo Valla, Bartolomeo Sacchi, and other humanists, as well as from actual cookbooks.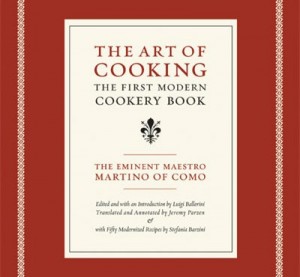 The conference was organized by Massimo Ciavolella (Italian, UCLA), Jean-Claude Carron (French and Francophone Studies, UCLA), and Gianluca Rizzo (Italian, UCLA), with the collaboration of Luigi Ballerini (Italian, UCLA), and Cynthia Skenazi (French, UCSB).
This conference was made possible by the generous support of The Ahmanson Foundation, The UCLA Center for Medieval & Renaissance Studies, The UCLA Center for European and Eurasian Studies, Azzurra,
The UCLA Department of French & Francophone Studies, The UCLA Department of Italian.