Home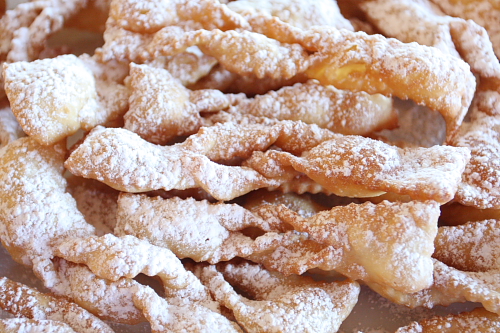 Sweets and Drinks for Carnevale
No plans for Carnevale ? Then join us from 7 to 9 February 9th, for Martedi Grasso. At a private residence in Santa Monica, we will toast with glasses of Vernaccia (bollicine rosse), and sway to the music of Vivaldi. And in the kitchen?
Learn to make freshly (extra virgin olive oil) fried, sugar dusted frappe fritte!  Fat Tuesday's most important sweet, and a perfect lesson in the virtues of frying (when frying correctly).
Come to eat, and come to see how these special sweets are made!
Unfortunately this event is SOLD OUT